Perfect Pet Series I
(Used to be a picture of a hamster peeing in the toilet here. Stopped working. Meh.)
This damn hamster is using the toilet. It is the end times.
Speaking of end times...the fucking Bruins beat the Senators last night! I know it's only one game, and it's too soon to tell whether these new guys will be the missing piece...but the B's won...against the Senators...in a shutout...with Dominik Hasek in goal...what the...
.....am I dreaming?
In other happy Friday news: Hockey fans, run to your newsstand right now and buy the latest issue of The Hockey News. The entire issue is devoted to "the lighter side of hockey," and features the Hanson Brothers.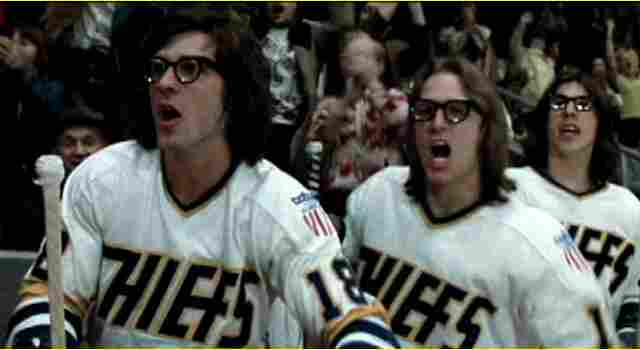 Non-hockey fans, go rent Slap Shot, then we can talk.
Happy Friday, my lovelies!